BACS Consulting Group
This blog was updated August, 2021 to reflect additional services we offer and explain further how they can help keep your business data safe. If you have any questions regarding our services or to find out how we can customize services to meet your IT needs, contact us at (650) 383-4248 today!
From San Ramon to Oakland, CA and beyond, BACS IT has become the managed services provider the Bay Area trusts to handle every aspect of your company's IT, data security, and cloud computing needs. With your business in mind, we tailor solutions based on your needs and growth plans. We offer all of our managed services for flat fee subscription billing to bring the best value possible. When you partner with us, you will receive affordable, reliable, and secure IT services managed by a team of professionals with years of experience.
---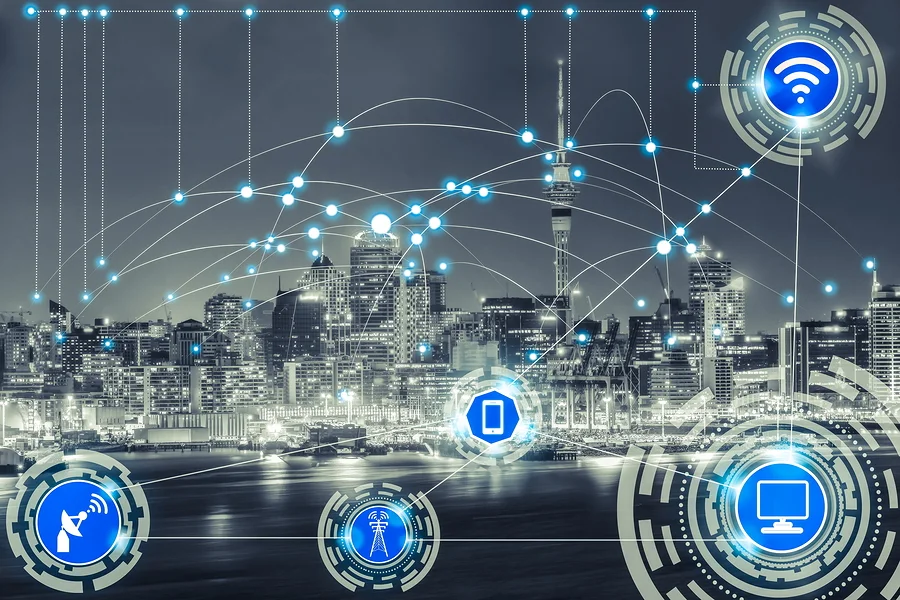 Why Work with a Bay Area Managed IT Service Provider?
There are many reasons why working with a managed IT services provider is helpful. Many of these reasons can be summed up with one simple fact: a services provider employs qualified, experienced professionals who understand industry best practices and remain abreast of the newest developments in IT infrastructure, security, and cloud computing.
---
Quick Contact Form
[contact-form-7 id="1314″ title="Schedule a Call"]
---
Save Money While Gaining Access to Experienced IT Professionals
Many companies choose to use a managed IT service provider instead of hiring their own in-house IT experts. The benefit here is that you receive a large, experienced team for one flat price. You will not need to worry about hiring your own security expert, server administrator, database manager, or any other professional IT team member. You have access to an entire staff of these experts. Using an outside IT provider can save you a significant amount of money since you do not need to pay out salaries or benefits for these employees. You also save on office space, equipment, and the associated HR costs of finding and hiring new employees.
Even if you already have an in-house IT team, working with an IT managed service provider can provide additional benefits. Again, these providers may have team members who have focused their knowledge in areas not represented by your team. By outsourcing some of your IT work, you also allow your in-house employees to focus on particular tasks or projects that cannot as easily be outsourced.
Avoid Downtime
A managed IT provider can help you avoid downtime. A glitchy, slow site, a security breach, or a power outage can damage your company's credibility, which in turn can damage your profits. Current and prospective clientele may think your business is not dedicated to quality work or cannot adequately safeguard their data the way they expect. A professional managed IT service provider will focus on keeping your systems safe, secure, and running at peak efficiency with the minimum downtime possible. These benefits ensure that your business consistently delivers the sort of performance your clients expect to receive.
Grow and Upgrade with Ease
However, it doesn't matter how great your website runs or how robust your cybersecurity is if your infrastructure isn't scalable. Your business will grow, and your infrastructure must be able to grow with it. As computer technology and the software administering it becomes more complex, keeping your systems in step with the latest advances can be increasingly difficult. A provider's project management capabilities will look beyond software to the underlying infrastructure of your business, helping you be ready for whatever the next stage in the evolution of your company might be. You won't need to start from scratch, either. Here at BACS, our turnkey solutions are designed to integrate easily into your existing physical support systems.
Keep Your Data Secure
In today's world, your data must be secure. Your IT managed service provider should use the latest cybersecurity technology, practices, and protocols to ensure your data is always where you need it, when you need it, and can only be accessed by those with the correct permissions. Having this setup often requires solutions that are tailor-made to the needs of your business and can be modified to meet the ever-changing regulatory, statutory, and best-practices landscape. By using these solutions, you and your clients will know that your information is safe. If a data breach has already occurred or if one occurs in the future, your service provider will assist with hardening your system against new infosec attacks.
Be Ready for the Worst
When you need access to your crucial data immediately or to check-in and make sure a sensitive project is proceeding as planned even though you're away from the office, you need the functionality to do it now. Even more frightening than not having access to your data now is not having it at all due to a system attack, glitch, or failure. Working with an IT managed service provider in the Bay Area includes creating redundant backup systems and fail-safes to minimize disruption and data loss due to natural or human-caused activity.
Remain Compliant
Regardless of what industry you are in, you must remain compliant with several data gathering, storage, and security regulations. If you are found not in compliance with these regulations, you can be fined a staggering amount. For those in healthcare or finance, regulations such as HIPAA require even stricter data safeguards and practices. You will want to work with an IT managed service provider who understands all of these regulations and ensures that your network is always compliant.
In addition to avoiding fees, being compliant also reduces the risk of a data breach. Should such a breach occur, you may not only be fined, but you will also lose the trust your clients have in your business. Breaches can lead to losing clients and the income they bring with them.
Selecting the Right IT Consulting Company
Selecting the right IT managed service provider in San Jose should be a choice you make carefully. Working with the first company you hear of may result in a poor partnership that does more harm than good. Here are a few tips that will help you find the right consulting team.
They Should Understand Your Company
You need an IT service provider who understands you, your industry, and the requirements you must meet to operate in that industry. A provider who does this will better anticipate your needs and develop solutions that meet them. However, more than this, they need to work closely with you to understand your unique processes and direction. Two companies in the same industry can have wildly different IT issues and needs. Your provider should understand yours.
Learn About Their Employees
Partnering with a service provider is similar to hiring a large team of employees at once. When comparing potential partners, ask each about their team. How many people do they have on staff? What experience do they have? Ask about certifications and unique skills that the provider brings to the table. The ideal service provider should have a well-rounded team of professionals who bring various skills and knowledge to the job.
Ask if They Do Everything In-House
Some service providers do outsource some of their work. In that case, you may have no idea who is working on your cloud security and other IT solutions. You may also not be able to have a professional come to your job site to do in-person work. Ideally, the provider you partner with will do everything themselves.
How to They Bill?
Does the provider charge by the hour or offer flat-fee services? Companies that offer a flat fee are often more dependable because they have no reason to work slowly or find additional tasks to charge you for at the end of the month. A flat fee rate also impacts your budget. You can allocate a set amount to your IT services and know that amount will be sufficient.
Why Choose BACS IT as Your Bay Area Managed IT Service Provider?
What sets BACS apart from other managed IT consultants in San Francisco and the surrounding areas? We understand that there is no one-size-fits-all solution to managed IT. Every business we work with has unique goals, motivators, and expectations. We work closely with you to understand these goals along with your business practices and your company culture so we can offer the right IT solutions for you. Communication with your leadership is paramount in achieving this.
Another difference between us and others is that we believe in being accessible to our clients. With our strict "no-robots" policy, when you call us, you will always get a real live person and a friendly voice on the other end of the line, ready and willing to help you with all your IT needs to bring the best experience possible. This team member is also highly knowledgeable in our services, so you will not be passed back and forth between representatives.
We bring a "Can do" ethos and attitude to every client and project we undertake. Whether supporting new or upgraded infrastructure or implementing advanced remote monitoring and cybersecurity methodologies, we believe every job and client deserves the same attention and care. Our team treats every client the same, regardless of size or industry. We hold all of our projects to the same high standards. We work just as closely with small businesses in Palo Alto as we do with large corporations in Santa Barbara.
Our Services
We offer a suite of turnkey cloud and backup and disaster recovery services. Below is a partial list of everything BACS can do for your small or medium-sized business (SMB).
AWS/Azure cloud computing solutions
We work closely with clients to create the ideal cloud infrastructure that meets their current and future needs. As a SMB, it is essential that your cloud computing solutions are scalable. Your business will grow in the coming years, and your cloud infrastructure needs to be able to grow with it. Our team will work closely with you to determine your IT needs. We then design a model that addresses these needs while also taking your budget and compliance regulations into account. Whether you require a private cloud for internal solutions or a large multi-cloud solution, our team can assist you with design, implementation, and maintenance.
Backup systems and storage
Large-scale data loss can be devastating to your business. It can result in a massive loss of productivity, tarnish your reputation, and damage your budget. You may need to spend a large amount of money to recreate the databases you have lost. Having a backup system is vital to your business continuity. However, many small businesses only back up data to a single local storage device. A single device is often not sufficient, especially if a natural disaster results in your worksite being damaged. We will work closely with you to create a business continuity plan that includes both on-site and off-site data backup and recovery procedures. Having both options ensures that you can continue operations with little to no interruption.
Hosting exchange services
BACS IT offers exchange server hosting to ensure that your SMB has the reliable email, calendar, and other services you need to operate smoothly. In addition to configuring and running the exchange server, we troubleshoot problems as needed. Our team also ensures that your server software and hardware are up to date. We monitor every exchange service for potential security breaches and hardware malfunctions, plus we provide backup services in the event of a disaster.
Remote monitoring
Many cyber-attacks, malfunctions, and other issues occur during off-hours when no one is available in your office to handle them. Smaller businesses simply do not have the option of having an IT professional on-call 24/7. Our remote monitoring services ensure that someone always has an eye on your system and can act should something go wrong. In addition to this, we also continually remotely monitor your network for signs of intrusion, viruses, malware, and other suspicious activity. Constant monitoring allows us to take steps to protect your data proactively.
Active and passive cybersecurity solutions
BACS IT provides our clients with both active and passive cybersecurity solutions. By offering both, it ensures that our SMB clients are protected at all times. This holistic approach begins with an evaluation of your current system to determine weak areas. Once identified, we address these areas to improve your overall security. We actively monitor your network, addressing concerns and improving security as needed. Our team updates software as needed and maintains your cloud, preventing future attacks by closing security gaps. Actively, we respond to threats and take steps to neutralize them. We also continually gather information about new forms of viruses and malware to prepare defenses against them. Many small businesses simply do not have the time or resources to do this.
Managed client portals
In addition to managing your internal IT needs, we also manage your external client portals. This includes designing the infrastructure of the portal, managing and maintaining it, and updating as necessary. We backup any online databases your clients need to access. It also ensures a smooth transfer to a backup if the primary database is inaccessible. By taking up responsibility for client portals, small businesses can provide their unique services and work closely with their clientele.
We Deliver Turnkey Managed Services for Industries Across California and the Nation.
Whether you're in Sacramento, Oakland, Mountain View, or across the country, we are here for you. We work with a wide range of clients and projects, including the following:
Document management
Construction job cost and bidding tools and solutions
HIPAA Security Compliance
Strategic Technology Guidance
Dispatch operations
Bespoke project management tool development
Confidential information
Security and exchange tools
Mobile products that provide secure access to critical files anytime and anywhere
BACS offers managed IT solutions that focus on the needs of your business with less downtime, increased productivity, and heightened responsiveness. To learn more about why BACS is the only managed IT services provider in Santa Clara, Berkeley, and other areas of California that you'll ever need, call us at (650) 383-4248.
---
To learn more about why BACS is the only managed IT services provider you'll ever need, call us at (650) 887-4601!