Backed by a team of IT service professionals, we offer managed IT solutions for your business. Our team delivers the best customer experience to ensure your business runs smoothly.
We specialize in cybersecurity and help you protect your assets from potential threats by implementing a variety of solutions that will identify vulnerabilities as they appear.
We offer scalable cloud services that work for all size companies – so you can focus on what you do best, while we take care of the rest.
BACS IT is a leading IT consulting company offering a wide variety of security services, who can transform your systems into an efficient and agile IT infrastructure.
BACS IT offers cutting-edge mobility solutions that will keep you up-to-date with today's latest trends, providing the best possible experience for your customers.
We maintain your networks, computers, and systems to make sure they are always running smoothly, without any interruption. You have uptime you can depend on.
You need to consistently know what is on your server and make sure there are no vulnerabilities. This can be daunting and confusing, but we can do it for you!
BACS offers data backup and recovery solutions to make sure your data is safe from hackers. Don't lose your data – keep it protected with a variety of data solutions!
Case Study:
IT Solutions That Improve Data Management and Security
BACS IT is a technology company that delivers innovative and collaborative IT solutions to solve your toughest most pressing business challenges. We recently helped a company transform their IT configuration into cloud solutions. That helped them be more agile in response to vulnerabilities and threats, plus offered them a more streamlined data solution. Read on to find out more!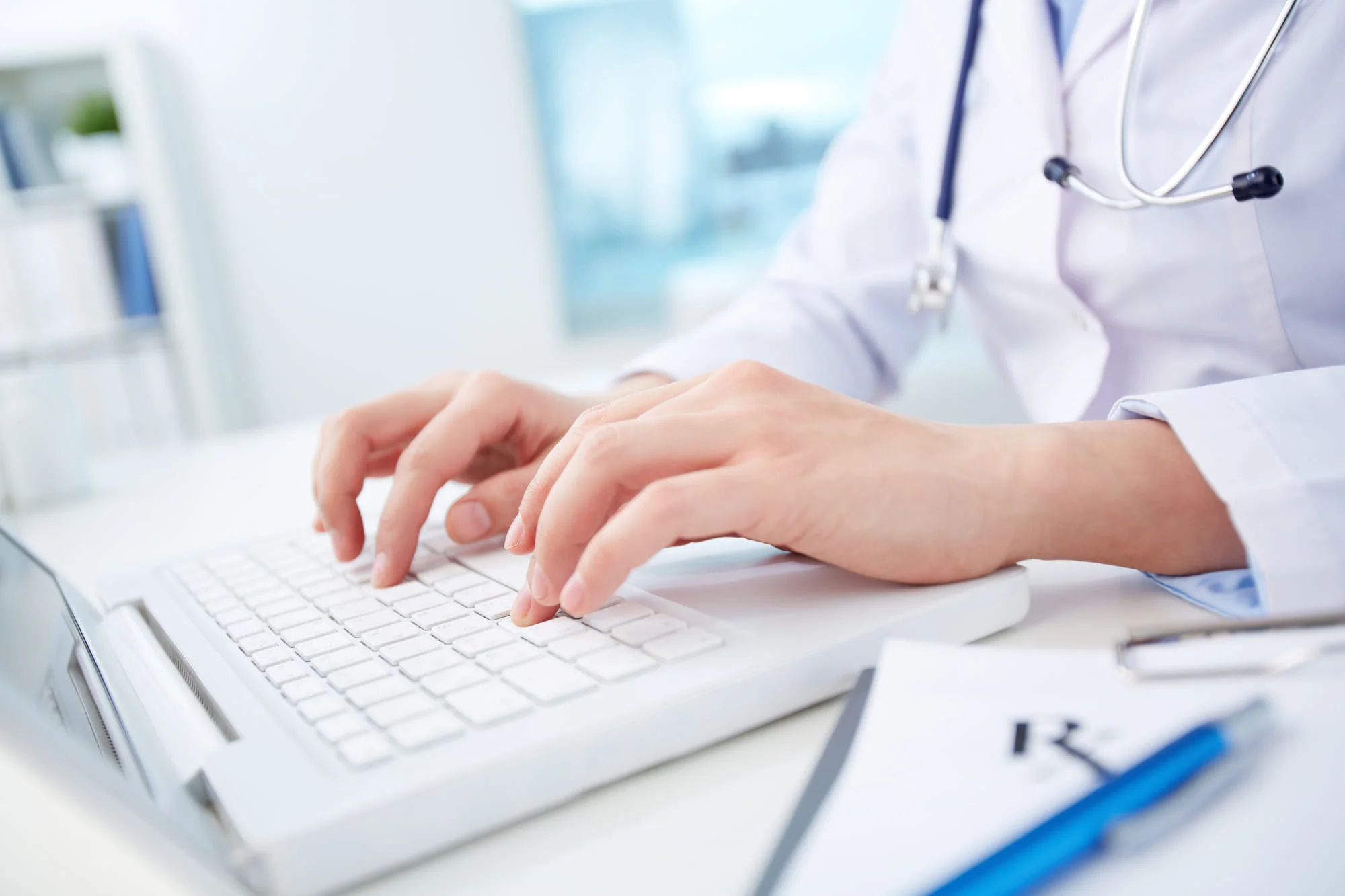 Find Out How Satisfied Our Current Customers Are for Yourself
Having an amazing customer experience starts with listening to you and having solutions that work for you.
A year and a half ago we called BACS and got Matt. We needed him again and today he showed up and did a great job, again. He wasn't cheap, and neither was the work. They do come to your place.
Mike and laptop specialist Brent were showed what great customer service and technical expertise is all about. …This is a place that values its customers. Just make sure that you ask enough questions that you understand the services, costs, and any options that might be delivered. If you're not sure, or you don't understand, ask again. Establish a good working relationship and realistic expectations and you'll be treated fairly.  A great experience, thank you!
Todd Stock of BACS is exceptionally knowledgeable on both PC and Mac. He got my systems humming in reasonably short order and he is very responsive to my requests for assistance.
In addition, I have used Mike Kushner who is very knowledgeable and personable. He has treated me very fairly in allowing me to return a phone system I purchased through him which I did not like.
I would recommend them to anyone who needs professional help with their computer systems.
Weldon W.
Redwood City, CA
Highest recommendations! Our iMac started shutting down unexpectedly, and we had a few network configuration problems, so we called BACS. Made an appt for the next day and Todd came right on time. What an absolute pleasure to deal with this firm on all levels. Todd was extremely knowledgeable, helpful and polite… My wife and I have been in high tech for 20+ years, and it's not frequent that you find service of this high caliber. He did in an hour what I've been "attempting to get around to doing" do in a couple months. I can't recommend them highly enough!
Anthony P.
Post Falls, ID
Highly recommend BACS to anyone in the Bay Area. When a computer challenge occurred, I had no idea where to begin to look for help. … BACS stood out, although I did call a few others as well. I called on a Sunday afternoon, left a message, not expecting a return call until the following week. I got a call back w/in an hour from Mike at BACS. …The next day, [they] solved my issue w/ ease… while my computer stayed in my home! I am one very pleased customer!
The next week, other companies I had called did call me back… I was quoted hundreds of dollars more than what I paid and days or weeks of being w/out a computer since I would 'need to bring it in for evaluation'.
I have been using BACS since 2003. The quality of service they provide can be seen in the substantial growth in their staff.
[I had] a problem with my laser printer: the distributor cancelled the order after Jeremy spent 1 1/2 hrs. getting product, and installation didn't happen till 1/13. Other issues ensued with the 3 devices: IPAd ~ I3 ~ Android on that day. I was upset that the call took a long time ($$$). Although Jeremy worked with me and issued gave me a credit. Win – Win!
When we had computer issues we called Mike from BACS, our network totally crashed and we ended up fine once BACS came over. Thanks!
Online Advantages San Jose SEO
Thanks, Jeremy Kushner. If anyone reading this could use some remote IT support, I know a guy. Such a solid crew over there at BACS. Before they sorted out our email configuration, the most emails we had been able to send was 241. Wow…
5 Star+ service and beyond. BACS is the place to go for all your IT support need. They have the infrastructure and unparalleled up-to-date technology experience to go with their uber friendly staff!! 
John Yu, Operations Manager
Scott Cole & Associates, APC
Our company of 100+ employees uses BACS for managed services and break/fix support. We love their attention to detail and the urgency behind their support. This is a top-notch operation.
Reggie Clanky
Best vendor selection we ever made! This is a professional and reliable IT Support vendor. They support me remotely yet it feels like they are right next door. They do what they say they will do!
Bryan Fisher, Director
Alliance Health Care
…If I ever have a computer problem again, I know that they will be the first people I contact. Not only are the less expensive than lesser services, they are both dedicated and helpful.
Jenn S.
San Francisco, CA
…Their Tech's work was brilliant, I completely trust them and will recommend them to anyone who needs computer help.
…I've dealt with other IT consultants, and BACS is far superior. Their people are highly knowledgeable and they really go the extra mile for clients.
My experience with the Techs at BACS were fantastic… They diagnosed and repaired the issue in less than 30 minutes, with no loss of data. Awesome.
…When computer difficulties or changes arise, you just want a service that does what they set out to do. This is one company that actually achieves that goal.
I needed help in converting my computer E-mail system so that I could use it with Microsoft exchange and synchronize with my cell phones. This is quite a complicated process and Jeremy worked very hard to set up correctly. Everything worked as promised when he was done so I'm quite pleased.
Mike was awesome. I called because my computer had gotten malware on it. I called BACS at 7pm on a Saturday night. He picked it up and fixed it in two hours and I had my computer by 10:30 p.m. on Saturday. He rocks!
I called and they delivered and Mike understood my needs, set me up with an appointment the same day and sent Devin who was professional, personable, and took care of my issue…
Overall, I was very pleased with the outcome and with the excellent customer service provided by both Brent and by Mike. I recommend them highly…
…Price is fair and I would trust this group with future computer issues.
BACS saved me again! I have come back to them for help with my small business probably half a dozen times over the last few years and they are always so professional and reliable…
I highly recommend BACS. They are honest, reliable and provide outstanding customer service…
I wanted to reach out and say a big "Thank You" to BACS for helping with our security crisis here. It was a very scary time for us. I felt that you truly understood that urgency, and I think we nailed the problem. I appreciate that more than you know. It means the world to truly have some I.T. people who are "On Our Team", and your initial help was excellent.
D. Fagella, Owner
Science of Skill